Home
 Welcome to my website!
I'm Jane Bennett Munro, author of the Toni Day Mystery series.
About the Author
Jane Bennett Munro was a hospital-based pathologist for 42 years, and retired 5-31-198. Her novel, "Murder Under the Microscope," received a 2012 IPPY Award. Her novel "Too Much Blood" won a 2014 Feathered Quill Award. She is also the author of "Grievous Bodily Harm." "Death by Autopsy" is the fourth book in the Toni Day Mystery series, and "The Body on the Lido Deck" the fifth. Munro lives and writes in Twin Falls, Idaho.
About my latest book,
A DEADLY HOMECOMING, MY 6TH TONI DAY MYSTERY, WAS PUBLISHED OCT 30, 2018.
Pathologist Toni Day returns to her hometown of Long Beach, California. Her mother's best friend Doris's husband Dick has disappeared, and Doris has moved in with Toni's mother and stepfather, convinced that the historic house she shared with Dick is haunted. To make things even more complicated, Doris is also suffering from a mysterious illness.
When Toni and Hal arrive, Doris takes a sudden turn for the worse and ends up in the hospital in a coma. While doctors struggle to diagnose and treat, Toni explores the historic house looking for clues, and finds evidence suggesting that Dick may not be who he seems, as well as a malfunctioning dumbwaiter, a laird's lug, a secret staircase, and a half-empty bottle of white arsenic. She also finds Dick's body.
Toni embarks on a whirlwind investigation revealing insurance fraud, identity theft, and serial murder reaching back at least four decades, while struggling to convince doctors that Doris is suffering from chronic arsenic poisoning. The Long Beach police, not accustomed to Toni's unorthodox methods of crime-solving, are skeptical of her conclusions until Toni herself nearly becomes the final victim.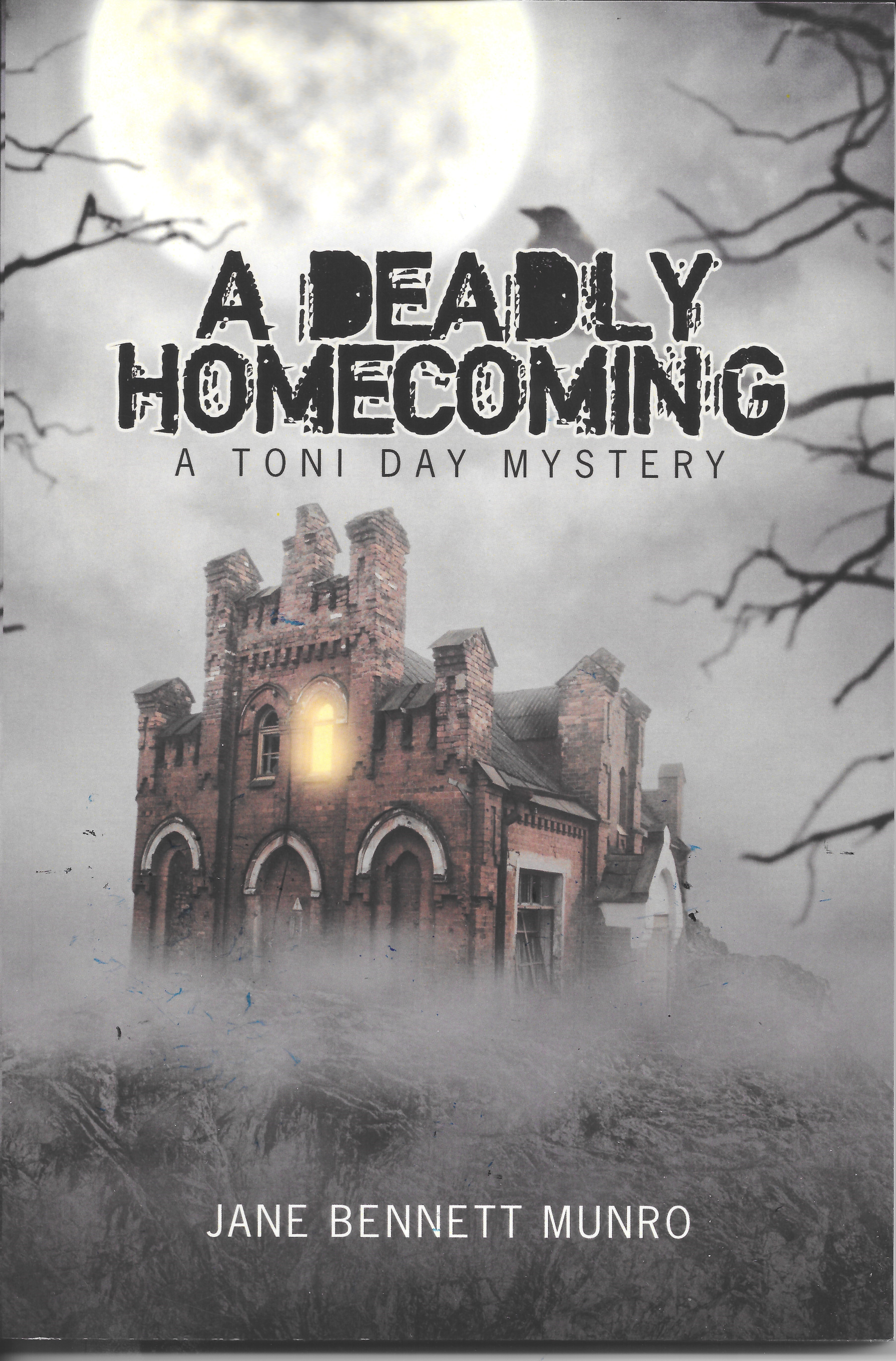 It has received Editor's Choice, making it the 4th of my books to do so. It has also received Star designation, the first of my books to do so.
 For more info about events related to this book, please see the book's own page.
-ENDS-