Death by Autopsy
This is the title of the 4th Toni Day mystery. 
Why did I pick that title, you may ask. People ofter ask me where I get the ideas for my titles. But I didn't pick this one. Rhonda did.
Occasionally in the course of conversation, the subject of autopsies comes up. During one such conversation, someone said to me, "Eww, you do autopsies? On dead people?" To which I replied, "Well, yes, those live ones complain too much."
At this point Rhonda chimed in with, "Besides, it would be death by autopsy."
It's become a running joke, and Rhonda has been telling me ever since that I needed to write a book called Death by Autopsy.
Well, this is it.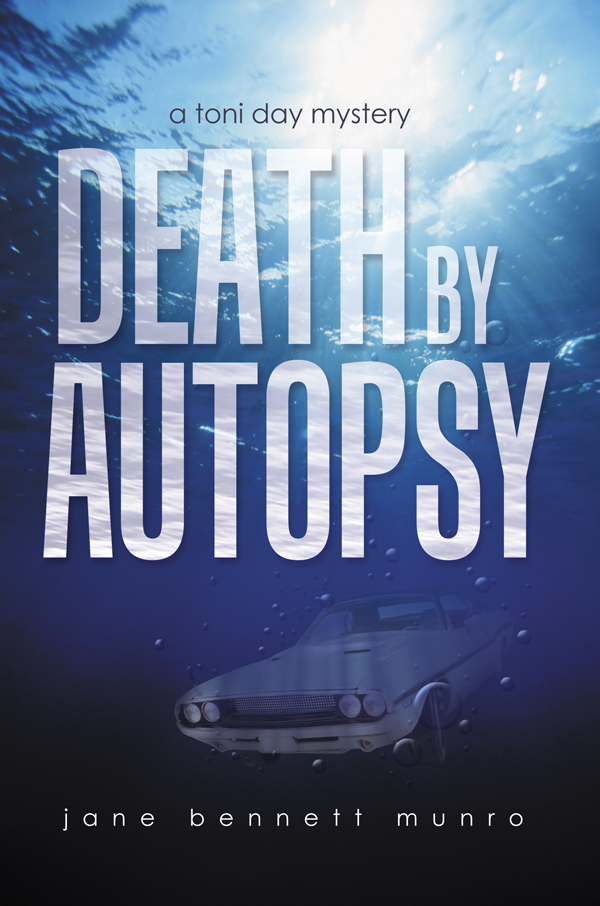 It came out October 15, and I'm busily collecting book reviews. I'm having a book launch party for it on Dec. 6 at the Magic Valley Center for the Arts, 7-10 pm, and do a book signing at Barnes & Noble in Twin Falls on Dec 13, 12-3 pm. I'm hoping the holidays will enhance sales.
About the Book:
Pathologist Toni Day is faced with a situation most pathologists only joke about. Beulah Pritchard comes back to life on her autopsy table. Beulah was a coworker of Toni's at Cascade Perrine Regional Medical Center, where she was known as a merciless gossip, happiest to attack female doctors with slander and lies.

Beulah drove her car off a snow-covered road with her husband's dead body in the trunk. Although Beulah survived her injuries and hypothermia, she died, only to come alive on Toni's table—and die again. Beulah's estranged sister threatens to sue both Toni and the hospital for wrongful death, but it's soon apparent both Beulah and her husband were murdered. 

To save her career and the hospital, Toni investigates the mysterious deaths of Beulah and her husband. Her inquiries uncover a decades-old scheme of embezzlement, blackmail, and more. Soon, someone is on Toni's tail: the killer, desperate to stop the curious pathologist from uncovering the truth. In order to stay alive, Toni must confront a vicious and clever murderer who will do anything to keep the past under wraps.
I hope you enjoy reading it as much as I enjoyed writing it.